Celebrate Recovery @ East Side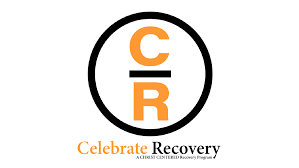 Celebrate Recovery is a recovery program aimed at all "hurts, habits, and hang-ups", including but not exclusive to: high anxiety; co-dependency; abusive relationships and tendencies; compulsive behaviors; sex addiction; financial dysfunction; drug and alcohol addictions; and eating disorders.
Celebrate Recovery is one of the seven largest addiction recovery support group programs, and has helped over 5 million people through participation in a Celebrate Recovery step study in over 35,000 churches. Approximately two-thirds of these participants are in recovery for something other than drugs or alcohol.
Celebrate Recovery uses both a 12 steps program, and a very similar set of 8 sequential principles that are based on Jesus' Beatitudes. In addition to issue non-specific large group gatherings and individual mentoring, Celebrate Recovery encourages participants to form a small group of "Accountability Partners" who all have the same problem and support one another closely.
Celebrate Recovery meets every Sunday night at 5:00pm here at East Side. All are welcome to attend! Childcare and snacks are provided free of charge!
Plan Your Visit to CR!
Fill out the form below to make your visit with us that much easier!
Visit CR